'There is nothing that cannot be forgiven'
'There is no one undeserving of forgiveness'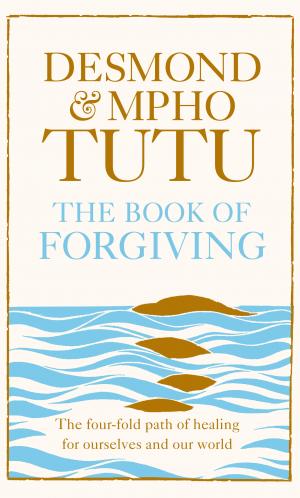 These two challenging concepts are highlighted and explained in 'The Book of Forgiving' written together by former Archbishop Desmond Tutu and his daughter, the Rev Mpho Tutu, a fellow priest. I can imagine lively discussion groups taking up these unequivocal statements, perhaps some disputing them, some dismissing them out of hand, yet others welcoming their certainty. Either way they are provocative. The Tutus maintain that to relegate someone to the level of a monster is to deny that person's ability to change: 'Let us condemn ghastly acts,' they write, 'but let us never relinquish the hope that the doers of the most heinous acts can and may change.'
They draw on their own personal experience growing up black under apartheid and having to contend with a great deal of personal grief and humiliation. They explain the why and how of forgiveness. They also expose fallacies and doubts about what forgiveness is and what it is not. The book is studded with inspirational stories of people who have forgiven in what could seem unlikely settings
South Africa's experiences with The Truth and Reconciliation Commission, which the archbishop chaired, and the example of the life of his friend, Nelson Mandela, have shown that forgiveness is not just a personal matter but can affect the life of a nation. Forgiveness is not, however, he wants to make clear, a cure-all, but he believes strongly that there would have been no future for South Africa without forgiveness. He sees the granting of forgiveness as the greatest gift we can give ourselves when we have been wronged. 'The quest for revenge would have been our destruction. This is as true for us individually as it is for us globally.'
The Tutus invite readers to 'walk with us on the path of forgiveness.' They write, 'We trust in these pages you can learn the skills and disposition of heart you will need to repair your relationships, and, in some important way, contribute to repairing our world.' To aid those on the path, and to make forgiveness accessible, whether they want to forgive or be forgiven, the book sets out a four-step process. These steps are summed up as Telling the story, Naming the hurt, Granting forgiveness, and Removing or releasing the relationship. The book provides meditations, exercises and prayers to guide the reader along the way.
As the Archbishop has done before he writes of Ubuntu, the Bantu philosophy and belief that a person is only a person through other people. Our humanity is bound up with one another. 'The gift hidden in the challenge of Ubuntu is that we don't need to walk the corridors of power to build peace. Each of us can create a more peaceful world from wherever in the world we stand.'
I have read much of what Archbishop Tutu has written over the years. Indeed he kindly made a very fine chapter from an earlier book 'No Future without Forgiveness' available for my book 'No Enemy to Conquer'. This latest work is a valuable, most readable, addition to literature about forgiveness for the public at large and also for those of us who try to express its significance in books and articles.
I first met the Rev Desmond Tutu 40 years ago in London. He and I are five months apart in age. I would never then or even much later have envisaged the wonderful changes that have come to South Africa and what a crucial role he was to play in his country's history.
I welcomed him once to Oregon, on behalf of the World Affairs Council, when we lived there, and was delighted when his chaplain joined the staff of our daughter's school in Portland. I enjoyed talking with him more recently when he supported an initiative in London by Marina Cantacuzino's Forgiveness Project. We met his daughter, Naomi, in Connecticut and I was grateful for a blurb she did for my book on women peacemakers 'All Her Paths Are Peace'. She later showed Erica and me around his official residence, Bishopscourt, in Cape Town when her father was on a retreat. It was memorable to observe the Archbishop's portrait standing out alongside the archbishops of previous times. It is good to see that another daughter, Mpho, is co-author of the latest book.
Archbishop Tutu and his family have always been supportive of others. One of the most pleasing and unexpected emails I ever received was just after I had finished writing 'Forgiveness: Breaking the Chain of Hate'. It was from the archbishop: 'I am still on vacation but have just finished reading your book which I found profoundly moving. How about this for a blurb: "A deeply moving and eloquent testimony to the power of forgiveness in the life of individuals, of communities and between and within nations. It effects change. A powerful book." God bless you, +Desmond Tutu'.
I did a radio talk about Desmond Tutu after he was given the Nobel Peace Prize for 1984 when some saw him as a hero and others as a devil. I wrote, 'I have in my own mind the image of him, a small figure, courageously wading into a volatile crowd to try to save the life of a black man who was accused of being an informer and telling the crowd that he would leave South Africa if his people did not desist from murder.' I then said, 'The late Percy Qubosa, a distinguished black editor who was present at the occasion, told a Harvard audience that he and his friends were scared stiff for Tutu. There were armed police all round. If he had been shot no one would have believed it wasn't by a white man. 'We tried to get Tutu out,' he said, 'but we couldn't because Tutu obeys his master.'
Michael Henderson