Michael's 80th
Speech given by our daughter Juliet:
Hello. Welcome. Thank you all for coming today to celebrate a very special day. I must say that I feel positively youthful as I gaze around the room!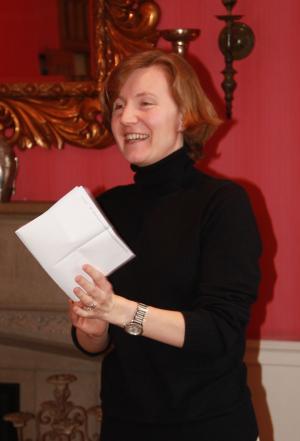 In all seriousness, it is great to see so many friends and family who have traveled from near and far to be here today to celebrate my dad's 80th birthday.
Before I say a few more words, I do want to take a moment to thank my mother for arranging this wonderful party! It was a huge effort on her part, and she deserves a round of applause. 
So, where was I? 80. Yes, that was it. When was that? 1932. What else was going on in 1932? In 1932 the Mars Bar was sold for the first time and the first commercially available electric guitar was made.
Amelia Earhart flew solo across the Atlantic ocean and Franklin D. Roosevelt defeated Herbert Hoover in a landslide victory in the American presidential elections.
And, if my grandparents had wanted to take baby Michael to the Olympic Games in Los Angeles, it would have taken approximately two weeks to arrive there from England.
So here we are together to celebrate the past 80 well lived years. Not too many people can say they've lived in more than 40 countries, been married to the same person for 46 years, played competitive sports on almost all of the continents, written 11 books, met with the Dalai Lama, produced an unbelievably intelligent and beautiful child...oh...so sorry..that was in the first draft..don't know how it got into the final version..moving forward...and become the beloved grandfather to two adoring little girls.
I feel very privileged to have had my father in my life for so long. He has been an amazing role model, great supporter and worthy opponent in all sporting activities. I can only hope that the next 40 years of my life are as full of love, joy, happiness and travel as my father's have been. Happy birthday!