Ice in Every Carriage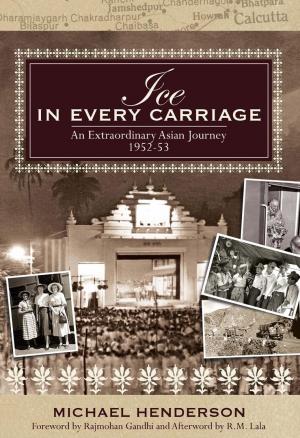 Caux Books 2010
Foreword by Rajmohan Gandhi, afterword by R M Lala
Paperback ISBN 978-2-88037-523-2
Hardback ISBN 978-2-88037-524-9
 
FOREWORD by Rajmohan Gandhi
'A different accent' was the title of a long-running column in the print media by the author of this book, Michael Henderson. His British accent certainly stood out in the USA, where Michael lived for many years, but the difference his writing brings is larger, for his accent is always hope-giving and reconciling, and challenging as well.
Here, in this study of an unusual activity that took place in the early 1950s, Michael provides a historical accent. I should say he continues to provide it, for this intriguing slice of history is a natural sequel to See You After the Duration, Michael's story from the 1940s of British children, of which he and his brother were two, who were sent for safety to North America in World War II.
What Michael records in this book is the creation of what at the time appeared to be an unthinkable bridge between seemingly antagonistic cultures – between a West obliged to leave its colonies and an East excited by the triumph of its freedom movements. An initiative in 1952-53 into India, Pakistan and Sri Lanka led by an extraordinary American (of whom not many know), and joined in by scores of 'ordinary' and mostly Western women and men, built that bridge. The twain of East and West met, quite cordially.
INTRODUCTION 
Next to the historic reconciliation between France and Germany, few developments in the 1950s were more surprising – and perhaps in the long run more rewarding – than the invitation of Asian leaders, first of all from Indians, to an unofficial American, Frank Buchman, to come to their continent to spread the ideas of 'moral re-armament' as essential elements in the newly independent regimes that were springing up across the continent. After all, Asian spokesmen are very proud of their own spiritual traditions. Not many Western pundits have highlighted this unusual invitation and its consequences. Indeed, Moscow spotted the ideological significance more quickly than they did. Here for the first time is the inside story of this odyssey, told by those who took part in it. It reveals an utterly extraordinary impact on a subcontinent near the start of its independent career.

Eastern Eye Review of Ice in Every Carriage, front page May 21, 2010