A year ago my brother-in-law, Paul, was given at most two years to live. He was diagnosed with leukaemia.
Now he has just been told officially by his doctor that he is in remission and, if all continues smoothly as expected, he will be cured.
Why the difference? It has all to do with stem cells, which up until then, I must admit, had been for me just something remote which some people somewhere else were arguing over.
When he was diagnosed it was clear that the only hope lay in getting a transplant. A search of family members and data bases in the US and UK could not find a match. My wife, Erica, was abroad and anyway at 74 was beyond the age that was normally permitted. However, on return to England she was tested and found to be a 100% match.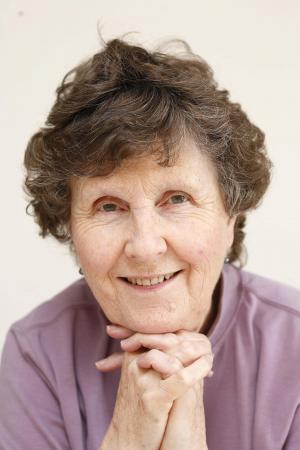 After the most thorough examination and preparation Erica went up to the Marsden Hospital, our premier cancer hospital, to give her blood. For four hours on two days her blood was drawn out, went through a centrifuge - my first view of such a machine - and then on Transplant Day, or what Paul called his second birthday, they were fed into him.
For weeks her cells battled with his cells - it is called professionally GvH, graft versus host. For weeks, too, he had to battle with viruses and was for hours on intravenous drips, had to contend with allergies, with the threat of pneumonia – all this to be expected. There were occasional emergency rushes back to hospital. His sight too failed and he lost his hair. And visitors had to take exceptional precautions.
But, finally Graft has won. 'Your sister gave you an abundance of her stem cells,' the doctor told him, and, strangely enough to Paul and to us, his white cells are in fact Erica's cells. Daily the various measurements continue to show improvements.
A senior nurse told Paul, 'In my 32 years here we have never had a donor of 74. You are soon to be 69 and the current age limit for the recipient is 70. You two are going to make medical history.'
Last week all but one of the blood tests were satisfactory and that one, haemoglobin, had made dramatic progress over the previous month.
Erica's brother's wife, Mary, an American, emailed her, 'It is six months ago today that you selflessly gave new life to your brother. So many miracles have been given since then, but without you none of the rest could have happened. With overwhelming gratitude and love.'
Over the months Paul has sent out 17 updates to family and friends who were praying for him. He has signed off his last one: 'We are so grateful to the doctors and nurses at the Royal Marsden Hospital and immense gratitude to my sister Erica for her gift of stem cells. Our heartfelt thanks for the love and care you have shown us with your prayers, cards, emails and phone calls during the last eleven months. They were a constant source of encouragement and kept us going especially on the dark days. It is so good to be alive.
'We hope to meet up with you 'ere long. As spring arrives and the trees, flowers and birds burst into new life, we wish you and your family a very happy Easter.'
Paul will continue having treatment – and prayers are still needed in case of an unexpected setback. His next bone marrow test will be in October.
During these months his grandchildren were not allowed to visit him but their reported activities and sometimes unexpected comments, have helped keep up his spirits. For instance, his daughter, Louisa, with young Patrick and Johnny were at a pre-Christmas service for children at their church. Patrick, aged 3, is currently obsessed with clothes, washers and driers. A hymn was sung followed by guitar music and prayers. Father Phillip asked for a minute of silence in which the children could say their own prayers. After 30 seconds of silence Patrick spoke up, 'Father Phillip, have you got a dryer in your house?'
Johnny, aged 5, was standing in a line with his mother when she was drawing out some money from an ATM. He turned to the next man in the line and said, 'There may not be any money in there today.' 'Why?' said the man. 'Credit crunch,' said Johnny.
For media coverage of this story see the 'Daily Mail' by clicking here >>
and the 'North Devon Journal' by clicking here >>